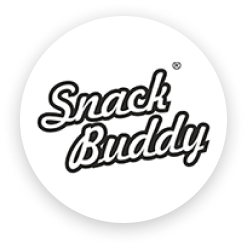 About Snack Buddy
About Snack Buddy Snack Buddy is a food condiments brand produced by Safpro Foods Private Limited's manufacturing unit. Since its commencement in 2014, the company has been producing high-quality sauces, ketchup, mayonnaise, and other products for export and domestic markets. Safpro foods private limited, an ISO 22000 certified company based in and currently operating in Pune, is one of Maharashtra's only food condiment manufacturing companies.
Dressings for every mood!
Made with the finest and most tasty ingredients our sauces, spreads, and dressing are filled with the goodness of happiness. Spread them on sandwiches, burgers, pizza, and pasta or use them as dips or use them as salad dressings, our dressings are here to celebrate your every occasion and every mood.